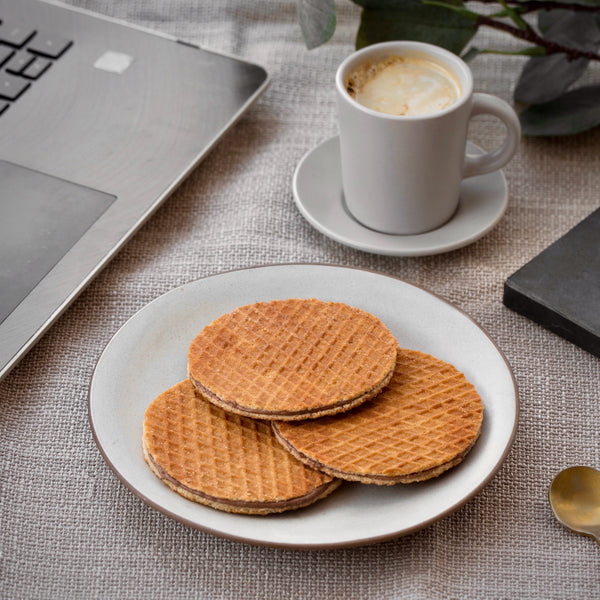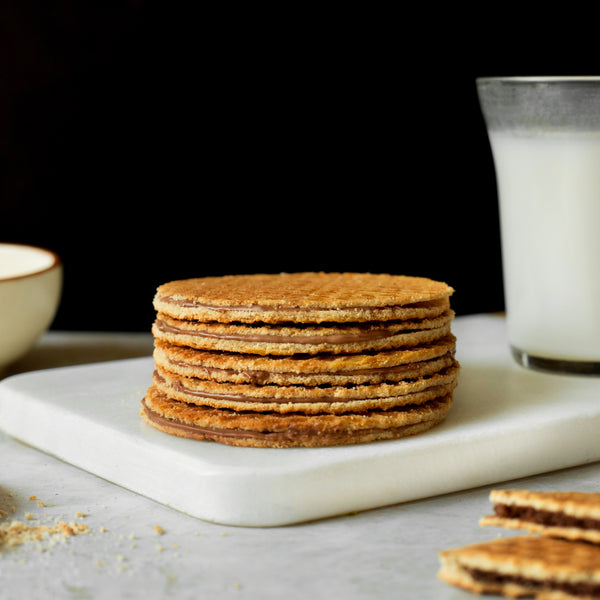 Waffle Cookies - Milk Chocolate - 5 Pieces
Experience a whole new way to waffle!
If you're craving that classic chocolate goodness, we strongly recommend this one. Crafted using quality chocolate and balanced with the right amount of sweetness, this waffle cookie is reminiscent of the milk chocolates we loved as kids. Grab a box and take a trip down memory lane.
Basic Info
‣ 100% eggless
‣ No artificial colours or preservatives added
‣ No trans fat
‣ Store in a cool dry place 
‣ Shelf life: 6 months
‣ Net weight: 350g
Ingredients
Milk Chocolate (34.3%) [Sugar, Milk Solids, Cocoa Butter, Cocoa Solids, Emulsifier (INS322, INS476) NATURE IDENTICAL FLAVOURING SUBSTANCES- VANILLIN],  Refined Wheat Flour (Maida), Hydrogenated Vegetable Fat, Sugar, Brown Sugar, Refined Palmolein Oil, Invert Syrup, Starch, Salt, Raising Agent [Baking powder, INS500(ii)], Emulsifier & Stabilizer [INS471, INS322, INS415]
CONTAINS ADDED NATURE IDENTICAL & ARTIFICIAL FLAVOURING SUBSTANCES (VANILLA)
ALLERGENS: CONTAINS WHEAT, MILK SOLIDS & SOY. MADE IN A FACILITY WHICH ALSO HANDLES PEANUTS, TREENUTS, SESEME AND THEIR PRODUCTS
Nutrition
Average Value per WAFFLE COOKIE (35g)

Energy................................. 179(kcal)
Protein ..................................... 1.9(g)
Carbohydrate ....................... 22.2(g)
of which
Total Sugars .......................... 7.6(g)
Added Sugars ........................ 6.4(g)
Total Fat ................................ 9.1(g)
of which
Saturated Fat ........................ 4.2(g)
Trans Fat ................................... 0(g)
Cholesterol .............................. 0.7(mg)
Sodium ........................... 81.8(mg)