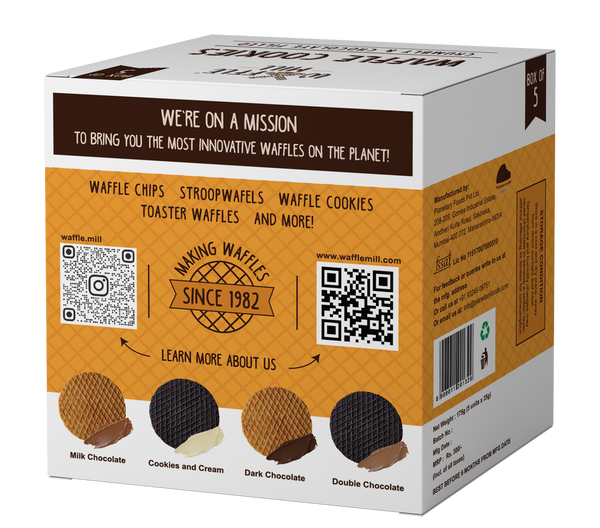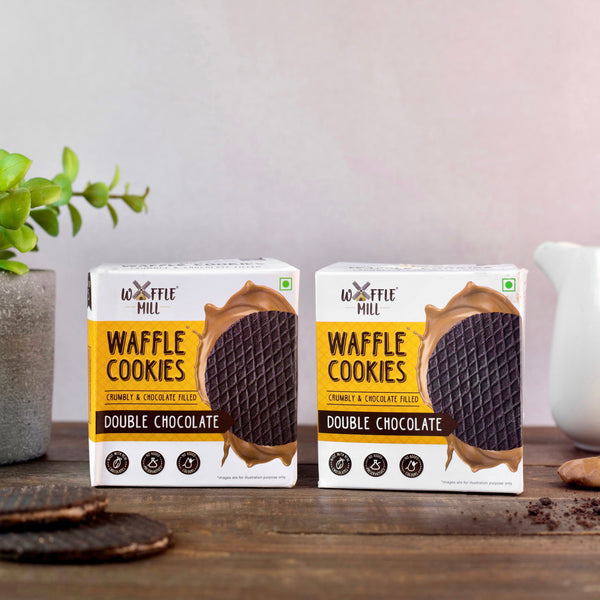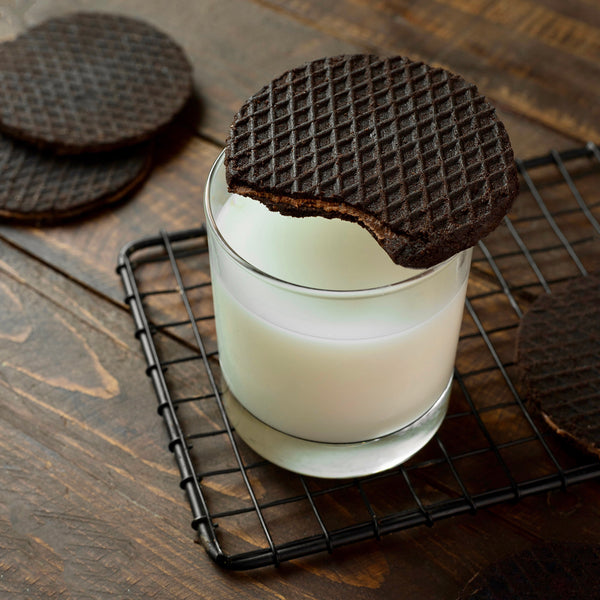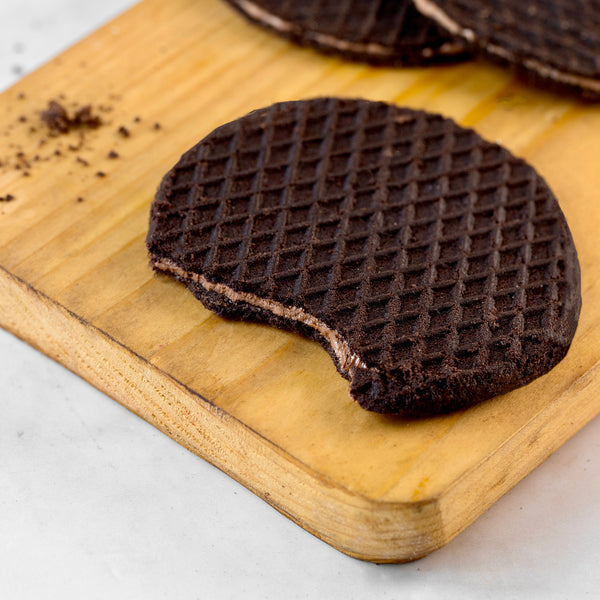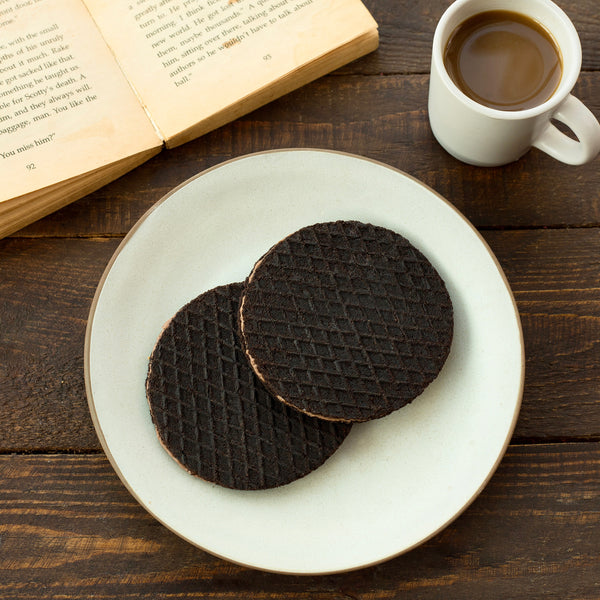 Waffle Cookies - Double Chocolate - 5 Pieces
Experience a whole new way to waffle!
A chocolate extravaganza - bold, bittersweet and unapologetic. With this one, there's no subtlety! From the cocoa packed waffle slices to the decadent filling, every aspect of this treat screams chocolate. If abundance is your vibe, just go for it. 
Basic Info
‣ 100% eggless
‣ No artificial colours or preservatives added
‣ No trans fat
‣ Store in a cool dry place 
‣ Shelf life: 6 months
‣ Net weight: 350g
Ingredients
Chocolate (34.3%) [Sugar, Milk Solids, Cocoa Butter, Cocoa Solids, Emulsifier (INS322, INS476) NATURE IDENTICAL FLAVOURING SUBSTANCES- VANILLIN], Refined Wheat Flour (Maida), Hydrogenated Vegetable Fat, Sugar, Cocoa Powder (6.4%), Refined Palmolein Oil, Invert Syrup, Starch, Salt, Raising Agent [Baking powder, INS500(ii)], Emulsifier & Stabilizer [INS471, INS322, INS415] 
CONTAINS ADDED NATURE IDENTICAL & ARTIFICIAL FLAVOURING SUBSTANCES (VANILLA)
ALLERGENS: CONTAINS WHEAT, MILK SOLIDS & SOY. MADE IN A FACILITY WHICH ALSO HANDLES PEANUTS, TREENUTS, SESEME AND THEIR PRODUCTS
Nutrition
Average Value per WAFFLE (50g)
Energy................................ 180(kcal)
Protein ..................................... 2.6(g)
Carbohydrate ........................ 20.8(g)
of which
Total Sugars ............................ 8.5(g)
Added Sugars ......................... 7.2(g)
Total Fat .................................. 9.6(g)
of which
Saturated Fat .......................... 4.4(g)
Trans Fat ................................... 0(g)
Cholesterol ........................... 0.4(mg)
Sodium ............................... 96.8(mg)